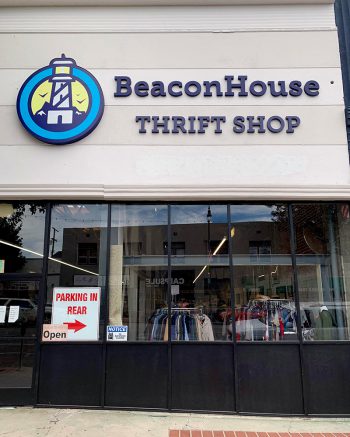 When you support the Beacon House Thrift Shop, you're supporting the men of the Beacon House!
That's because the Beacon House Thrift Shop is a social enterprise program of the Beacon House Association of San Pedro, a state-certified, residential substance abuse recovery program for men and a 501(c)(3) non-profit organization (we provide donation receipts for tax purposes).
The men of Beacon House work at the thrift shop to practice the life and job skills they need to build a successful future, while proceeds from second-hand donation sales benefit the recovery program that gives these men a second chance at life!
What Can I Find at the
Beacon House Thrift Shop?
The Beacon House Thrift Shop is a goldmine of goodies - now with locations in San Pedro and Long Beach!
Our selection is as legendary as our prices - we receive new items daily and we constantly rotate our inventory. You never know what you're going to find... everything you wanted and things you didn't even know you needed!